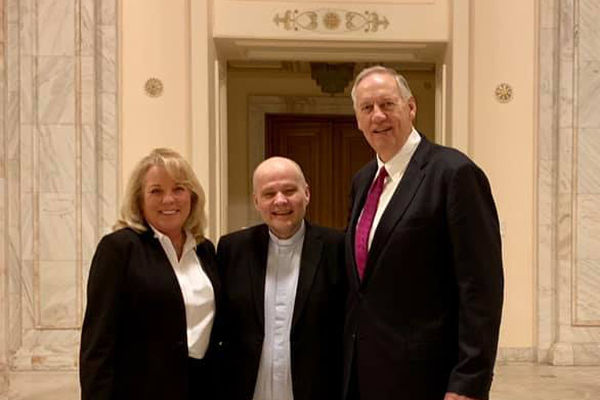 KKN´s Chairman has enjoyed his time in the Romanian Parliament in Buchrest this week with this great US couple, Ralph & Danielle Drollinger.
Ralph is the Founder and President of Capitol Ministries, which brings together key members of the US Cabinet and Congress for weekly Bible studies, based on a conservative understanding of Holy Scripture. The Bible studies include Vice-President Mike Pence, Secretary of State Mike Pompeo, Secretary of Health and Human Services Ben Carson, Georgia Senator David Perdue & Co.
Capitol Ministries is also being established in all 50 US states, and is growing in all corners of the world.
The meeting in Bucharest was initiated by the Vice President of the Romanian Parliament, Dr Ben-Oni Ardelean.