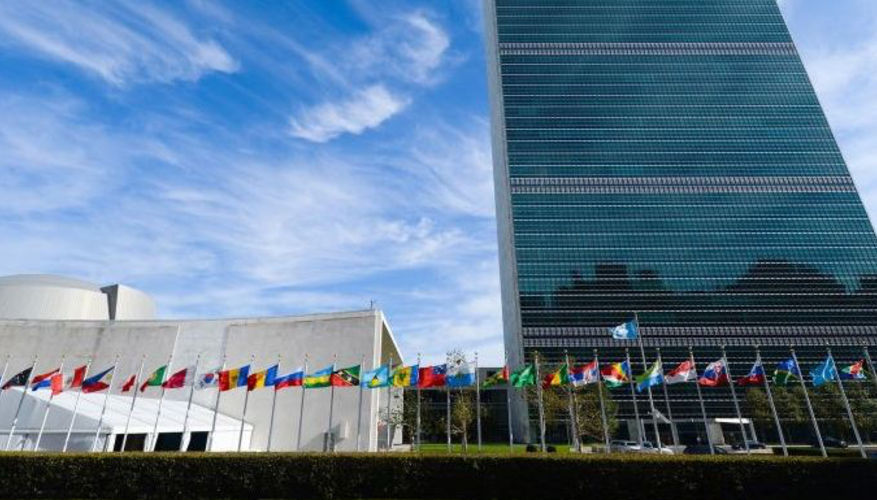 ELEVEN COUNTRIES AGAINST THE CONTROVERSIAL OBJECTIVES OF THE UN NATIONAL SUMMARY. IT IS ABOUT BREACHING THE so-called ABORTION, SEXUAL EDUCATION AND REPRESENTATION OF THE PARENTS 'ROLE IN RAISING CHILDREN.
The US government and 10 countries, including Poland, Brazil and Hungary, are opposed to the controversial goals and organization of the UN Summit in Nairobi. At a special session, these countries - according to the Ordo Iuris Institute - issued a joint statement. The Kenyan host government has also separated from the summit.
The event was convened as a matter of urgency, and the conclusions it worked on include the largest pro-abortion organization in the world. This was announced before it began.
This shows that the summit is intended to impose on states abortion, ordering vulgar sex education, and undermining the role of parents in raising children. Most of the entries are the implementation of LGBT postulates.
The summit organized in this way was met with opposition from many countries, says Karolina Pawłowska, director of the Center for International Law of Ordo Iuris.
- The Nairobi Summit was organized in a way that defied all the rules of organizing such events at the UN. It is actually a summit convened by two states and one of the UN agencies. Due to this and taking into account this poor organization, also the provisions crowning this summit were formulated very vaguely, The United States together with other countries, including Poland, decided to express clear opposition to the organization of this summit, as well as to the final document of this summit, because it contains provisions that clearly violate human rights and international arrangements made so far, says Karolina Pawłowska.
Yesterday, representatives of Ordo Iuris participated in two debates on sex education and in a special debate devoted to combating and counteracting pro-life organizations.
The Institute's lawyers emphasized that they will not allow the summit to be held without any objection.
From RadioMarija.pl via Google Translate.