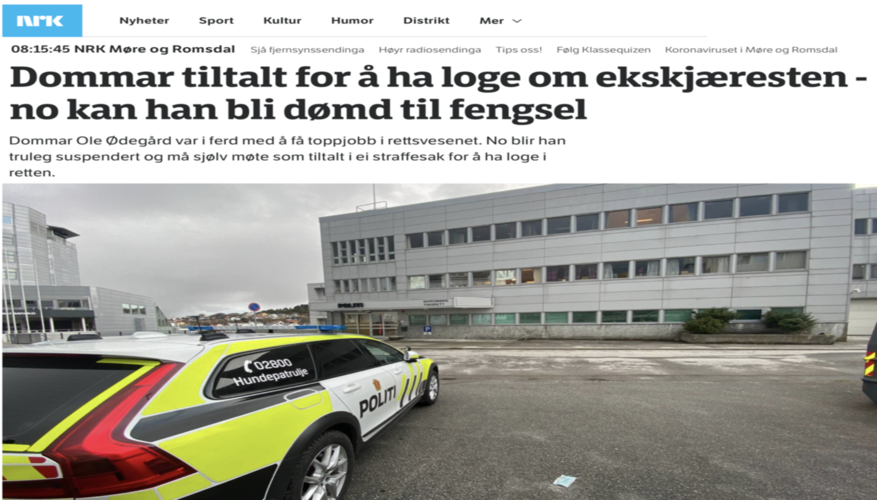 Screen Photo from NRK.no: «The Judge in Nordmøre has many timea asked the witness to guarantee that they were speaking truthfully in court, and reminded them of that it is illegal to lie. Now he himself has been indicted for having spoken untruthfully. PHOTO: SYNNØVE HOLE / NRK»
The Norwegian governmental TV channel NRK and the local newspaper Tidens Krav report that judge Ole Ødegård was about to be promoted to a top position in the judicial system. Now he will probably be suspended and is indicted in a criminal case for having lied in court about his secret love relationship with a representative of the Child Welfare System (Barnevernet) in a difficult family case.
Ødegård is the second judge in two years who risks being sentenced and suspended in a criminal case, both involving children. In 2019 a judge in Oslo City Court was convicted for having downloaded molestation material.