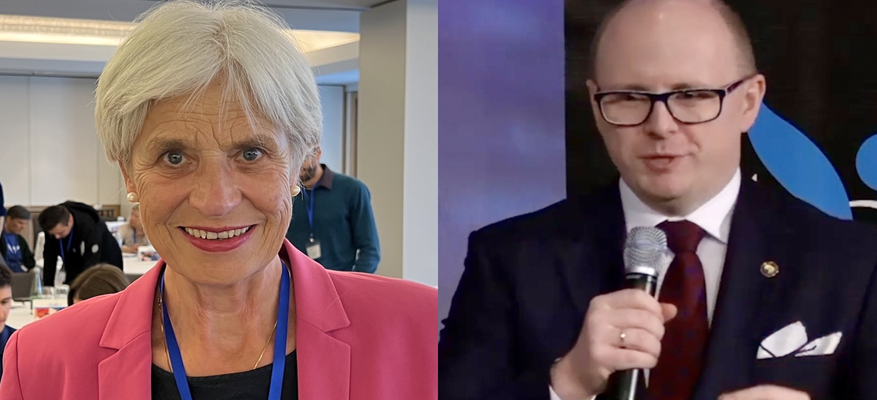 Gabriele Kuby (left) and Jerzy Kwasniewski are keynote speakers at the New Year's Gathering of Kristen Koalisjon Norway (KKN). Photo: KKN
— Having Kuby and Kwasniewski as keynote speakers makes this a New Year's Gathering with explosive power. But it means a lot to us that we have outstanding Norwegian speakers with us as well, but we will announce this when all the names are ready, says Aina Torp.
— We are very happy that the New Year's Gathering will be held in Studio 28, TV Vision Norge's fantastic conference studio at Møllergata 28 in Oslo. TV recordings will be made of all sessions that will be broadcast on Vision and our websites afterwards.
But Aina Torp emphasizes that it is particularly important to participate physically in the New Year's Gathering. - It is by conversing, listening and talking to each other that we get to work on the big and demanding topics.
— For those who have the opportunity, we recommend booking into the Clarion Connection Hotel Folketeateret, which is located on Youngstorget and only a 200-metre walk from Studio 28. Then we can enjoy the fellowship around the meals in the free time, and it is also important that the speakers can meet us all in relaxed forms.
On Sunday 4th of December, registration information will be posted on KKN's website.