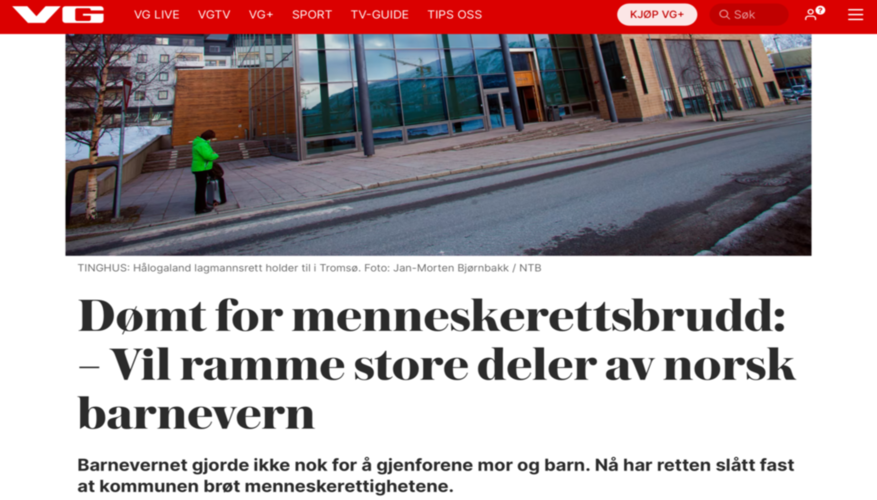 Screenshot from VG on Friday, June 2nd
On Friday, a very necessary, timely and tough judgment was given against Norway in the Hålogaland Court of Appeal.
According to the Norwegian newspaper VG the victorious woman - who is Harald Grape's client - was deprived of the child immediately after birth ten years ago. The child was placed in foster care, and still lives there.
In the Hålogaland Court of Appeal, the mother demanded compensation from the municipality for violations of human rights. She was successful.
— It is the first time that a court has said anything about the practice of child protection after a care takeover. The sentence is very tough on Norway, says Grape to VG.
The crux of the case is the duty of child protection to put in place measures to ensure that children who have been placed in foster care are returned to their biological parents.
But the municipality and the child protection system are not bending over backwards. Instead of acknowledging guilt and responsibility, they are thinking of appealing to the Supreme Court.
KKN´s Chairman Jan-Aage Torp says about this case: — It is good if they appeal to the Supreme Court, because then we will get a legally binding judgment from the highest authority in Norway that will stop the abuse by the child welfare authorities!