Bytt til norsk - klikk her
A warm welcome to the Israel Seminar on Monday 23rd - Wednesday 25th of October, 2023 under the auspices of KKN.
We are organizing the Israel Seminar for pastors, priests and preachers, as well as committed friends of Israel in business, politics, academia, the media, the school system, etc.
The whole seminar will be a deep dive into the Bible's teaching about Israel, Jerusalem and the Jewish people, and we will get thorough insight into the legal battles about this people, the land and its capital.
Kant & Tucker
We are happy that Cornelis Kant & Andrew Tucker (photo at the top of the page) are our keynote speakers. They are premiere international speakers in their fields. Cornelis as a Bible teacher, Andrew as a legal expert on international law.
MP Himanshu Gulati leads Friends of Israel in the Norwegian Parliament (photo credits: Oslokirken)
Cornelis Kant is the executive director of Christians for Israel International (C4I), Europe's largest pro-Israel organization, based in Nijkerk, the Netherlands, and working in 42 nations on several continents. Kant was for many years a priest in the Reformed Church in the Netherlands, before he took over the leadership of C4I in 2018.
Andrew Tucker is the Oxford-educated lawyer who is the founder and executive director of thinc. in The Hague, Netherlands, which is an acronym for «The Hague Institute for International Cooperation».
Other speakers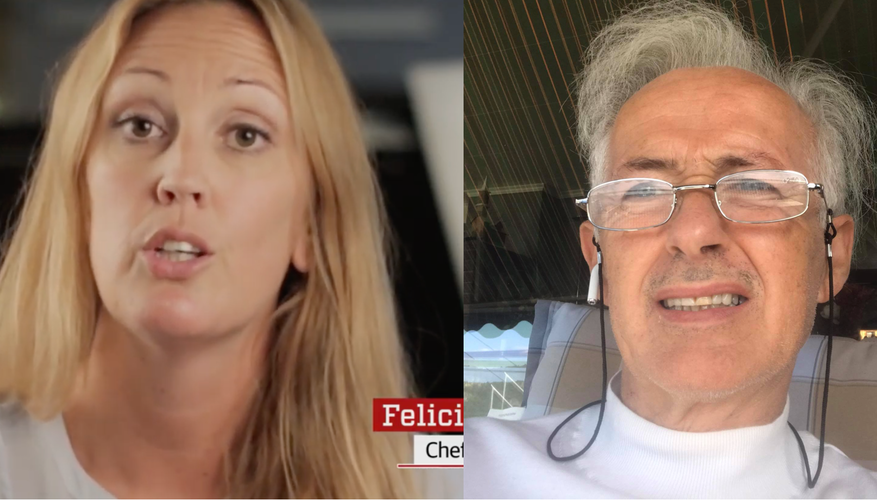 Felicia Ferreira (screen photo: YouTube) & Ragnar Hatlem (photo: Private)
Egil Jespersen (Photo Credits: Oslokirken)
During the Israel Seminar we will have a panel discussion with prominent Scandinavian leaders. Two of them are confirmed: The chief editor of the Swedish newspaper Dagen, Felicia Ferreira; and attorney Ragnar Hatlem who previously served as police chief and prosecutor. He has written the book (in Norwegian): «Palestine - Israel´s Legitimacy, historically and pertaining to International Law». Eigil Jespersen who leads Friends of Israel in the Norwegian Labor Movement, contributes in the panel, as well as Kant & Tucker.
We will also have prominent guests from Israel's Ministry of Foreign Affairs as well as the leader of Friends of Israel in the Norwegian Parliament, MP Himanshu Gulati.
The Pentecostal Church Evangeliesalen Berøa in Nordre gate 18b, Oslo (photo: Oslokirken)
Time Schedule
Monday:
18:00-19:00 Welcome & mingling.
19:00-21:00 Opening. Session 1.
Tuesday:
10:00-12:00 Session 2.
12:00-13:30 Lunch.
13:30-16:30 Session 3.
16:30-19:00 Dinner.
19:00-21:00 Session 4.
Wednesday:
10:00-12:00 Session 5.
12:00-13:30 Lunch.
13:30-16:00 Session 6. The End.
Important info
There will be interpretation into Norwegian/Scandinavian.
We start the program on Monday at 18:00 and finish on Wednesday at 16:00.
The seminar will be held in the premises of the Pentecostal Church Evangeliesalen Berøa in Nordre gate 18b, Oslo, Norway.
We aim to make this as affordable as possible. The price is 600 Norwegian kroner per person.
Accommodation & food
Accommodation and food are not included.
Lunch on Tuesday and Wednesday can be ordered and paid for using the registration form below.
For accommodation, we recommend Scandic Vulkan Hotel, which is 500 meters walking distance from Evangeliesalen Berøa. Click here for hotel booking.
Enrollment
Registration and payment is done through Checkin by filling in the form below.
Payments for non-Norwegians should be made by VISA/Mastercard. («Vipps» is a payment service for Norwegian residents.)
We look forward to historic days together!