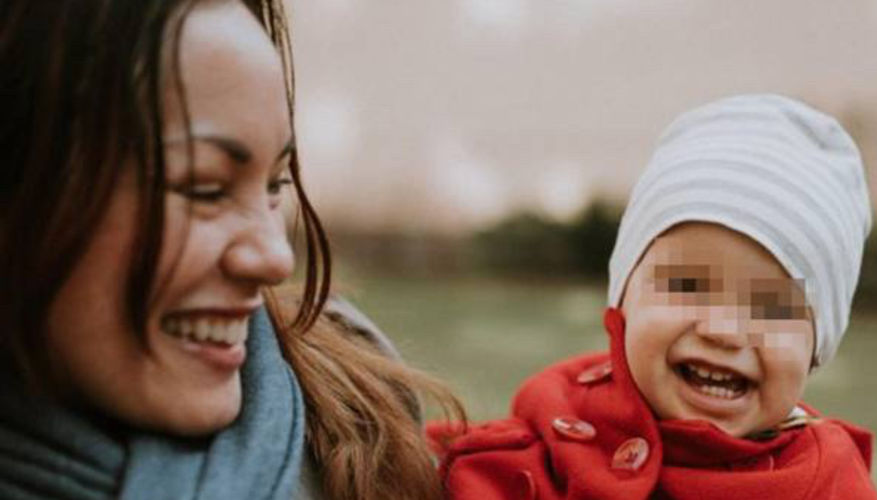 Silje Garmo and little Eira
Last year, I was shocked when I saw a collection of documents about me and KKN, a so-called «dossier», that had been prepared by the Norwegian Ministry of Foreign Affairs and handed over to the Polish Ministry of Foreign Affairs because I had written in defense of Ms. Silje Garmo and her baby Eira who sought asylum in Poland in August 2017, and this was granted in December 2018.
What the dossier says about KKN and myself is exclusively taken from slander, fake news, and social media.
The same forces collaborated to expel from Norway the heroic Polish Consul General, Dr. Slawomir Kowalski.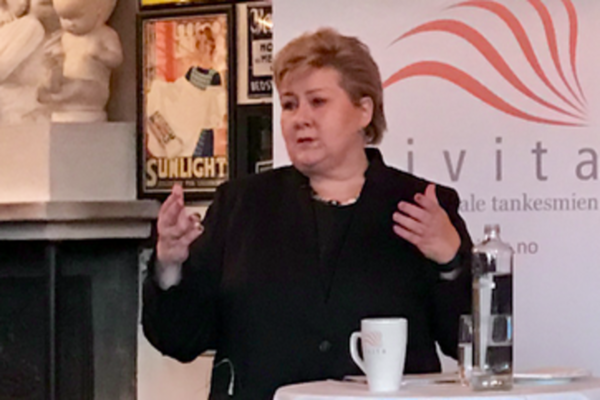 Prime Minister Erna Solberg (Photo: Jan-Aage Torp)
Sadly, our Prime Minister Erna Solberg has proven her lack of moral leadership. Her government will go to any lengths to keep control through corruption.
In my weekly dealings with embassies in Oslo, I notice that most ambassadors are highly critical of Norway´s double standards. Most of them do not accept the dossier that has also been given to them.... I never have to speak in my defense. Facts, proven values, and face-to-face meetings are much more convincing.
Non-existent
Silje Garmo´s case is all about the non-existent rule of law in Norway. Her battle with Barnevernet is merely one aspect of it.
The judgement on Tuesday of the European Court of Human Rights in Strasbourg is merely the first of a string of judgements that will come against Norway regarding serious breeches of the European Convention of Human Rights. There are 25 more cases that have already been communicated, and a string of cases are pending.
The case on Tuesday was about the injustice against Ms. Trude Lobben, but in reality her case is surely the consequence of the major legal and political battles that have been fought against Norwegian atrocities in European institutions since 2016.
The rule of law in Norway is non-existent. This is a strong statement, but when a judicial system cannot be trusted in several areas, it cannot be trusted in any area!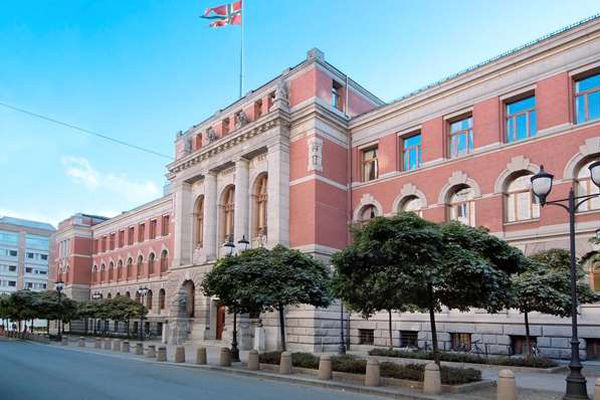 The Supreme Court of Norway
Bribery?
It does not help Norway´s cause that our Crown Prince Haakon Magnus in 2019 allowed himself to be used by the Norwegian government to hand over to the European Court of Human Rights an extraordinary, substantive donation - seemingly «a monetary bribe» - taken from the Norwegian oil riches.
It is also quite despicable that Norway has donated huge amounts recently to the Republic of Croatia so that this former communist people might learn from «Norwegian rule of law».
«The Norway Grants» is the huge sum of money that the European Union in Brussels allows Norway to use to spread «the Norwegian Model» in the Balkans and Eastern European nations. This money is used to aggressively promote LGBTIQ, Barnevernet, and «Rule of Law». In my view, this is disgusting!
Dr. Møse
In 2018, the Norwegian Justice of the European Court of Human Rights, Dr. Erik Møse, resigned under mysterious circumstances when it was proven that he had simultaneously been receiving money from the Supreme Court of Norway.
For the Justices of the Norwegian Supreme Court, this does not seerm to raise even an eyebrow, so Dr. Møse was routinely reinstated as a Member of the Norwegian Supreme Court!
I am appalled that corruption is accepted by the upholders of the Norwegian Constitution!
Dr. Fleischer
In 2006, the sharpest knife in Norway´s legal drawer for decades, professor dr. juris Carl August Fleischer, wrote the book «A Culture of Corruption, Nepotism, and a Lack of Trust in Norway» (only in Norwegian), where he documents and uncovers how deeply ingrained corruption works in «the politically correct Norway». The book is being killed by silence.
In conversations with me, Fleischer has given us more documentation about corruption in Barnevernet​​​​ and other spheres of society. That´s why we say: We know! We are preparing heavy showdowns.
It will take time
Uprooting corruption and bribery in Norway, which has been made possible by our oil riches, will take time. One judgement in Strasbourg is merely a sign of what is coming.
This will take time, and we depend on the higher standards in European institutions. But we are on the Road to Victory!