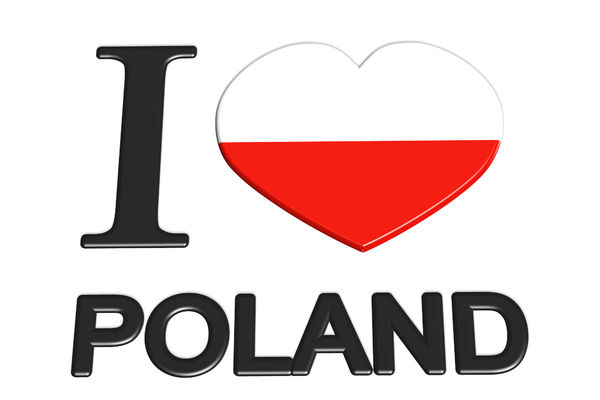 Poland has had an extraordinary development since the fall of communism 29 years ago, both in economics, culture, religion and politics. There are many opinions in Poland and outside of Poland about this people. They are certainly setting a standard.
Kristen Koalisjon Norge (KKN) is making a strong statement about the Polish people, as we also did last year about the Romanian people, when we give the annual Family Defense Award to Poland´s foremost representatives.
We support and honor people of principle, character, and love.
Last year the award was given to the beautiful Romanian-Norwegian Bodnariu family.
This year, on April 20th-21st, we are giving the award to Katarzyna Jachimowicz, the Polish medical doctor who is standing up against the Norwegian government for her right to conscientious objection in life-issues, and Ordo Iuris, headed up by President Jerzy Kwasniewski, the mighty Polish legal thinktank in Warsaw that has won huge battles for family and life values in Poland for several years, and that is now fighting for families in Norway that are abused by the Norwegian «Barnevernet» (CPS: Child Protection System).
The award to Mrs. Jachimowicz represents a case that is hardly debated in Norway. Most medical doctors have bowed down to Baal. She gets support from some Christian medical doctors and from the Christian newspapers. Their good words represent a low risk for themselves. However, she has personally paid a high price for her heroic stand, losing her job, and we believe that in the long run this wil bring deep change in our nation. However, the government does not care. KKN has had no protests whatsoever against our award to her, simply because Norway´s government and people look at this fight as a farfetched dream. But we know it will redefine reality!
The award to Ordo Iuris and Dr. Kwasniewski, however, is a hot potato. We should rather say: A BURNING POTATO! KKN receives threats of exclusion and isolation, even from «conservative» Christians who we ought to expect more from. It is all because of «Barnevernet», the pride of Norwegian social-democracy, secularism and feminism which has so infiltrated the evangelical and lutheran churches that hardly anyone dares to confront the evils of this system. A lot of Norwegians make a living from the governmental interventions into thousands of families. The resemblance to the anti-family structures and values of atheistic communism is glaring. Dr. Kwasniewski´s legal and spiritual convictions in the fight for the protection in Poland of Silje Garmo and baby Eira has sent shockwaves into the Norwegian government. If Silje & Eira are granted asylum in Poland, it will be the first time since World War II that a Norwegian citizen has had to seek asylum in a European nation. We hope that she gets the asylum, and that Norway will repent from our anti-family policies.
We thank God for the Polish people that came through the evils of communism to be a nation that esteems God and the family. We believe the same will happen in Norway. We love the Polish people, and we sure love our own people as well!