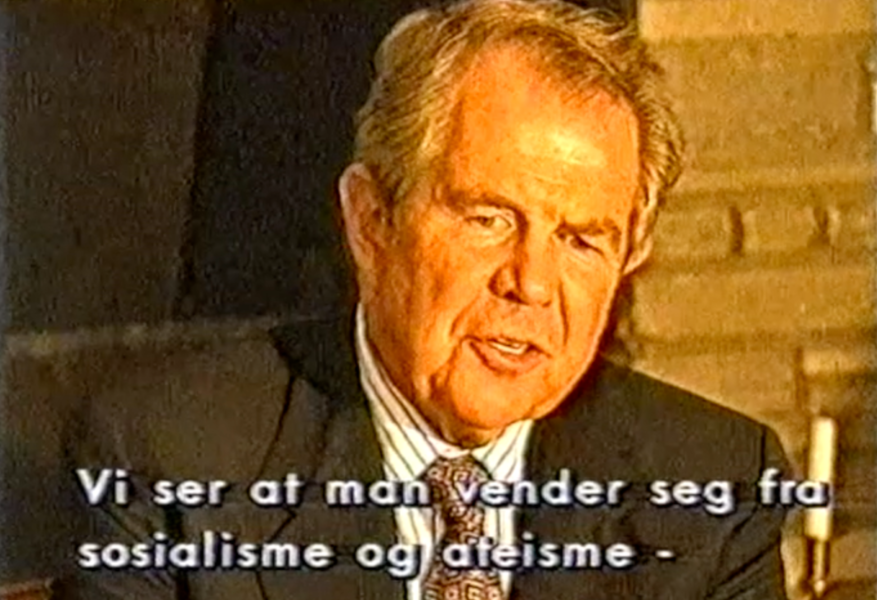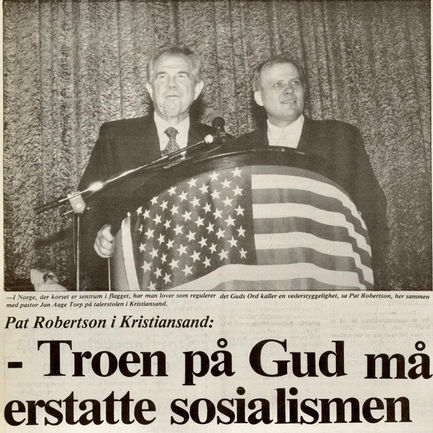 The founder of the original Christian Coalition in USA, Pat Robertson, inspired me when we had started Kristen Koalisjon Norge (KKN) on April 21st, 1993. Two weeks later I visited him in Virginia Beach, along with my friend Finn Jarle Sæle, and Pat brought his wife Dede to Norway in August for a full week of meetings.
The photo to the left is from a public rally in Kristiansand, when I was his host and translator. The message was simple and powerful: «Faith in God must replace socialism».
The video below is from when I hosted a press conference with Pat Robertson at the Christian Radich Suite in Grand Hotel in Oslo.