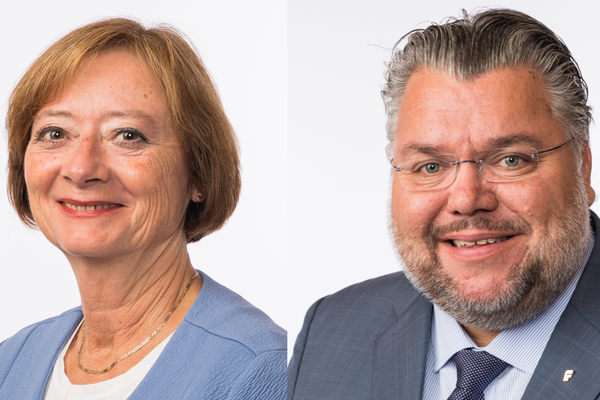 Lise Christoffersen and Morten Wold (Photo Credits: stortinget.no)
I was thrilled to get responses on Facebook from two of the members of Norway´s delegation to the Parliamentary Assembly of the Council of Europe (PACE) that this evening makes a decision on Dr Valeriu Ghiletchi´s balanced official report on Barnevernet.
Morten Wold of the Progress Party is the Vice-President of Norway´s Parliament. His party has traditionally been sharply opposed to Barnevernet, but since they entered the government of Ms Erna Solberg in 2013 their approach and rhetoric has changed, so much actually that we have reason to question their integrity. On my Facebook-page yesterday Mr Wold claimed that he will vote for most of Dr Ghiletchi´s report. If that actually happens, then we are happy.
Today I got a strong response from Ms Lise Christoffersen, who is the Vice-Chairman of the Norwegian delegation at PACE in Strasbourg and a seasoned member of the Norwegian Parliament, Stortinget, representing the Labor Party. She defended strongly Barnevernet. But one sentence amused (and disturbed) me. She writes on my public Facebook-page which has 240.000 followers:
«You have very little or very one-sided information».
This is not surprising at all. She has spent her whole life in the Labor Party, and represents the party ideology totally. Labor has a marked anti-family ideology and policies that have dismantled most of Norway´s traditional family values.
The mainstream Norwegian approach to any criticism of Barnevernet is exactly what she writes to me now: «You have very little or very one-sided information». The practical approach toward Norwegians and non-Norwegians who challenge Barnevernet is brainwashing by mockery and arrogance!
However, Lise Christoffersen might not be even close to having as much knowledge as we do. We have solid documentation from more than 1000 families in Norway that have been pulled to shreds by Barnevernet. I am personally very close to leading psychologists and lawyers in Norway who have firsthand experience from the homes, institutions and the courts. I am also very close to the group of 268 professionals in Norway, most of whom have extensive professional experience with Barnevernet, and who have signed the Notice of Concern about Barnevernet that calls for a complete make-over.
We have very much and very complete information about Barnevernet, Madame MP Lise Christoffersen! That is why we are waging this war, and that is why the Norwegian people are winning against Gestapo style proceedings from Barnevernet and politicians who arrogantly use the Police and smear tactics against critics! Enough is enough!