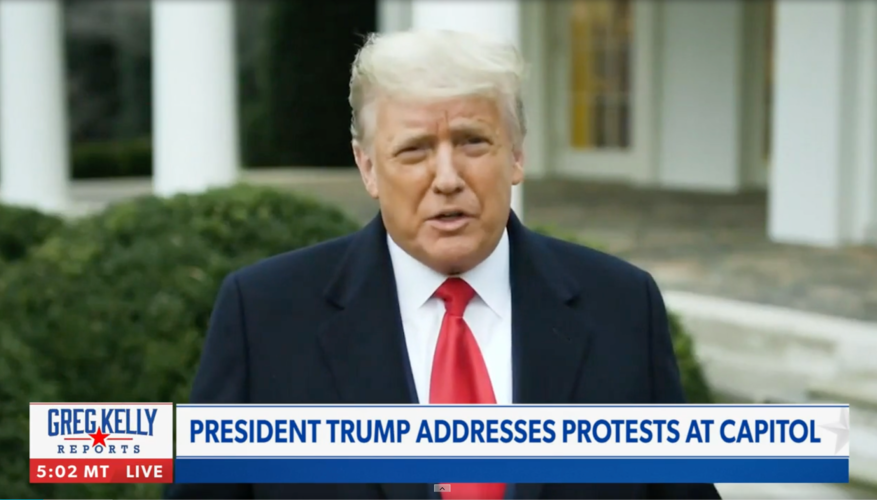 This video message from the White House was deleted by Facebook and Twitter
Before a watching world, the US Presidential Election 2020 became a despicable revelation of a deeply divided society with fraudulent politicians and angry people.
I have watched this develop since the Clinton era in the 1990´s. Media latched on to it, exemplified by the great divide: CNN vs Fox News.
The violence in city after city by the Black Lives Matter and Antifa movements led to riots and deaths, with a noticable absense of authority in Democrat-led cities.
The Presidential Election is one of the most fraudulent ever in the Western world, reminiscent of renegade nations. I commend Trump´s legal team for their fact-finding, and I believe this will be resolved in the courts in days to come.
Yesterday showed what can happen when 45.000 peaceful Trump supporters demonstrated in Washington DC, and a few infiltrators abused the occasion to invade the Capitol. The mainstream media immediately blamed Trump, but even Trump´s video message on peace and compliance with the Police was deleted by Facebook and Twitter, and CNN & Co gleefully abused the circumstances for their anti-agenda.
The violence and fraud are despicable.
But I trust that the Senate and House before January 20th will sort out the fraud, and ensure that the legal votes - and only the legal votes - will count as the President takes on a new four year mandate.