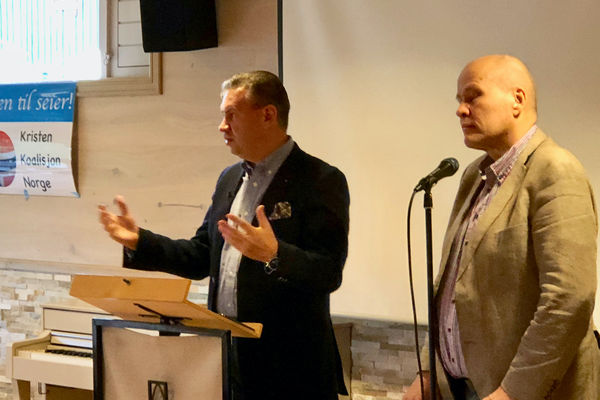 Dr. Ben-Oni, translated by Jan-Aage, on Sunday
I have been privileged to develop a relationship for the past 2 1/2 years with Dr. Ben-Oni Ardelean, the Vice-President of Romania s Parliament.
He is quite a man!
On Sunday, Aina & I drove him from Hedalen to Oslo Airport Gardermoen, which normally should have taken 2 1/2 hours, But because of two different car accidents, we had to make detours which made the trip 5 hours long. But it was fun. We laughed a lot. Dr. Ben-Oni is simply a funny guy - not just intellectually brilliant.
At one point we were lost on a detour in Hadeland. But Dr Ben-Oni had the solution via his WAZE GPS App. Aina drove through some rural roads, zigzagging through cows and sheep. We made it to the airport on time!
I have tried to get hold of Dr Ben-Oni yesterday and today regarding an administrative matter. But suddenly now he wrote to me on WhatsApp: «Just finished the impeachment of government, Tough days... In a few hours I'll be free and call you».
My need for an answer to an administrative issue is surely important, but I must admit that the impeachment of Romania´s government is more important.
I am proud to work with a European leader!